Simple and effective closure of laparoscopic access ports for the prevention of hernias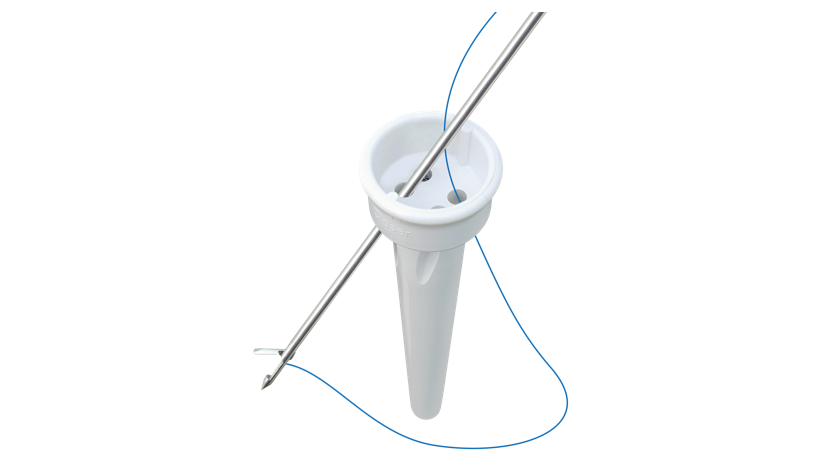 The CLOSER® suture guides allow the closure of any trocar access through a simple, fast and safe procedure.
Their conical design facilitates proper angulation of the suture passer through the different surgical planes, ensuring complete closure across the whole thickness, including fascia and peritoneum, preventing the possible occurrence of a Richter's hernia, while maintaining pneumoperitoneum.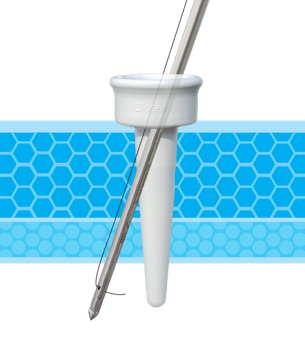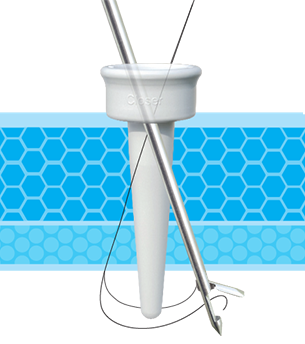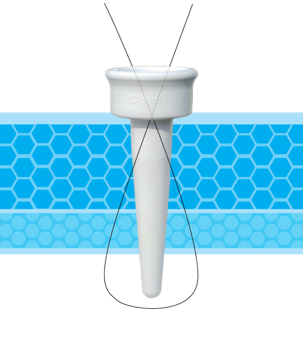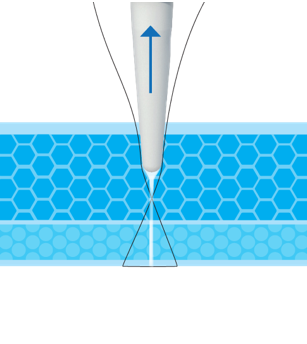 Access in bariatric patients
The CLOSER® guides are available in two versions, and the one having greater length and diameter (115x15mm respectively) is designed specifically for minimally invasive surgery in patients with morbid obesity and bariatric patients, because it helps the surgeon to cross quickly and safely, always under visual control, the subcutaneous tissue, fascia and peritoneum, avoiding hernias in this group of high risk patients.
It also includes two additional suture holes for more consistent results in patients with thick abdominal walls.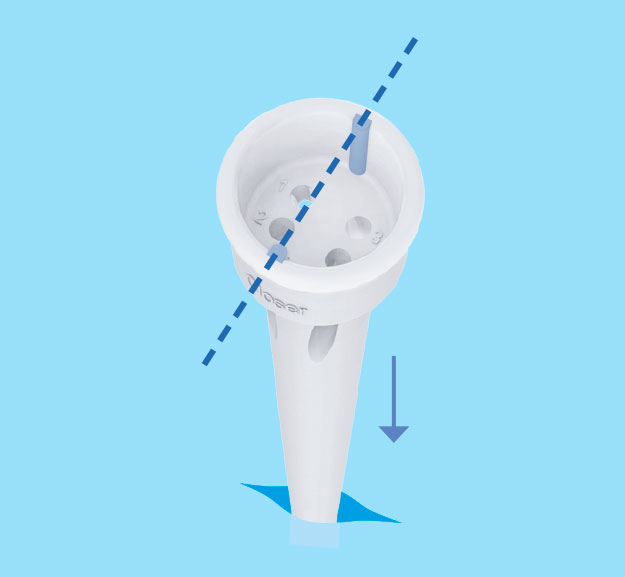 Other indications
In addition to the closure of laparoscopic ports, the CLOSER® guides are perfectly suited for other surgical applications:
Ligation of bleeding blood vessels in the abdominal wall
Mesh fixation
Repair of ventral hernias
Temporary replacement of anatomical structures